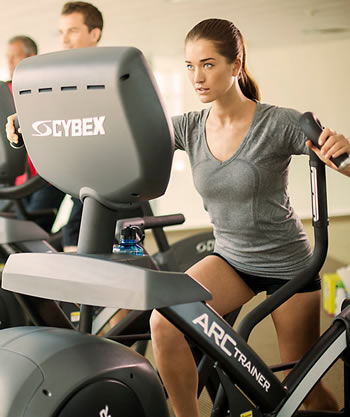 You love your fitness training – it is part of your daily routine – a way of life!
Your fitness machine is essential to your training – so it makes sense to carry out regular servicing.
Why is Servicing so important?
As an example, just stop and think about exactly what a treadmill goes through during a typical 30 minute workout!
The motor, motor belt, front and rear rollers and running belt will all rotate 1000's of times!
The motor and electronic motor controller constantly regulate and maintain the running belt and your foot speed, responding to any increase or decrease you decide to make! This is a massive ask – and one that your safety depends on!
The incline motor responds to multiple lift and fall commands - all under constant pounding as you run.
The console control panel responds to multiple key inputs, while being showered in perspiration as you work-out.
The frame holds everything together footfall after footfall.
This routine day in day out – relentless!
Amazing pieces of kit aren't they!!
A similar scenario for all fitness equipment, whatever type! All have a similar story to tell!
So, as Coopal completely understands your machine and the demands of your training, it makes complete sense to entrust them to service it for you.
So how does the Coopal Service visit work, and what do we do?
Your Coopal Engineer will take the time to discuss your machine and training regime before starting the service. This allows them to fully understand what you expect from your machine and offers you an opportunity to raise any issues you may have experienced in use.
Your engineer then completes a list of functionality, safety and electrical checks.  Assuming everything is functioning correctly your engineer will clean, lubricate, calibrate and adjust your machine so that it runs at the peak of it's capabilities.
Depending on the machine type the service will take 1.5 to 2 hours to complete.
On completion the engineer will discuss the service with you, prepare a service report for your records and affix a service sticker to your machine so that you will always have a point of contact and visual reminder of the next service date.
Your engineer will test the machine with you before signing off and taking payment.
A example service sheet can be seen here.
What does it cost?
The Coopal Service costs from £135 plus VAT, (£162 inc VAT).
Coopal will keep a record of work completed and contact you well in advance of the next required service.
What do i do next?
Contact us now on 01216 630 787 or fill in the online form to book your service.
And if you have any questions – just ask!