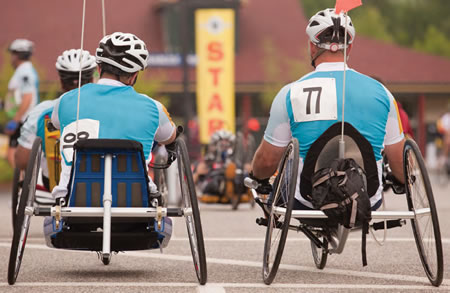 At Coopal, we really believe in sport and training for everyone – whatever capability.
Equal access to the best training experience should be a given whether the user has physical impairment, cognitive challenges, rehabilitation requirements or they just don't find things as easy as they used to.
We are interested in bringing the right equipment, designed and built to excellent standards to everyone. Equipment that can be used by everyone – whatever ability.
We believe all individuals with or without disability should be able to train side by side, use the same equipment and be part of the same experience.
Working with manufacturers who embrace this ideology, Coopal aims to help facilities attract a diverse client base of all abilities and needs, helping everyone to improve fitness, confidence and social interaction.
By taking this approach facilities can stand out, attract new members and be happy, positive places where amazing things happen!
Take a look at the equipment we like, and tell us what you think!
Fill out the form below, or contact Nick now on 0121 663 0787 or nick@coopal.co.uk